Everyone wants to increase the conversion rate of his website. Analysing users' behaviour is a primary requirement for that. If you want to study how your users are engaging with the contents of your website, there can be no better option than using a heatmap. And WordPress heatmap plugins are the easiest way to add heatmaps to your website. In this article, we will give you a list of the ten most popular WordPress heatmap plugins of the year. If you are struggling to find out why your visitors are not converting, these tools will help you to identify the reasons to take corrective measures to improve the performance of your site.  
What is a heatmap? 
A heatmap is the visual representation of the users' behaviour on a website. It tracks mouse movements of the users including scrolls, taps and clicks to give the website user a clear idea about the performance of the individual pages. Heatmaps are a very powerful tool to improve the quality as well as the popularity of a website.
How does a heatmap work?
Heatmaps load javascript files in the browser of your users. The file gets connected remotely to your WordPress database and records the actions like clicks and scrolls of every single user. It uses colours and shades to represent the relationship between two different categories of values. The values are displayed along the X and Y axis and the corresponding cells are coded with colours to represent the relationship between them. The darker shades represent higher values and the lightest shades the lower ones. You need to see the hierarchy of shades to read the report. generally, the areas that get more number of clicks are highlighted with red and the low performing areas with yellow. These are followed by green and blue.
Best WordPress heatmap plugins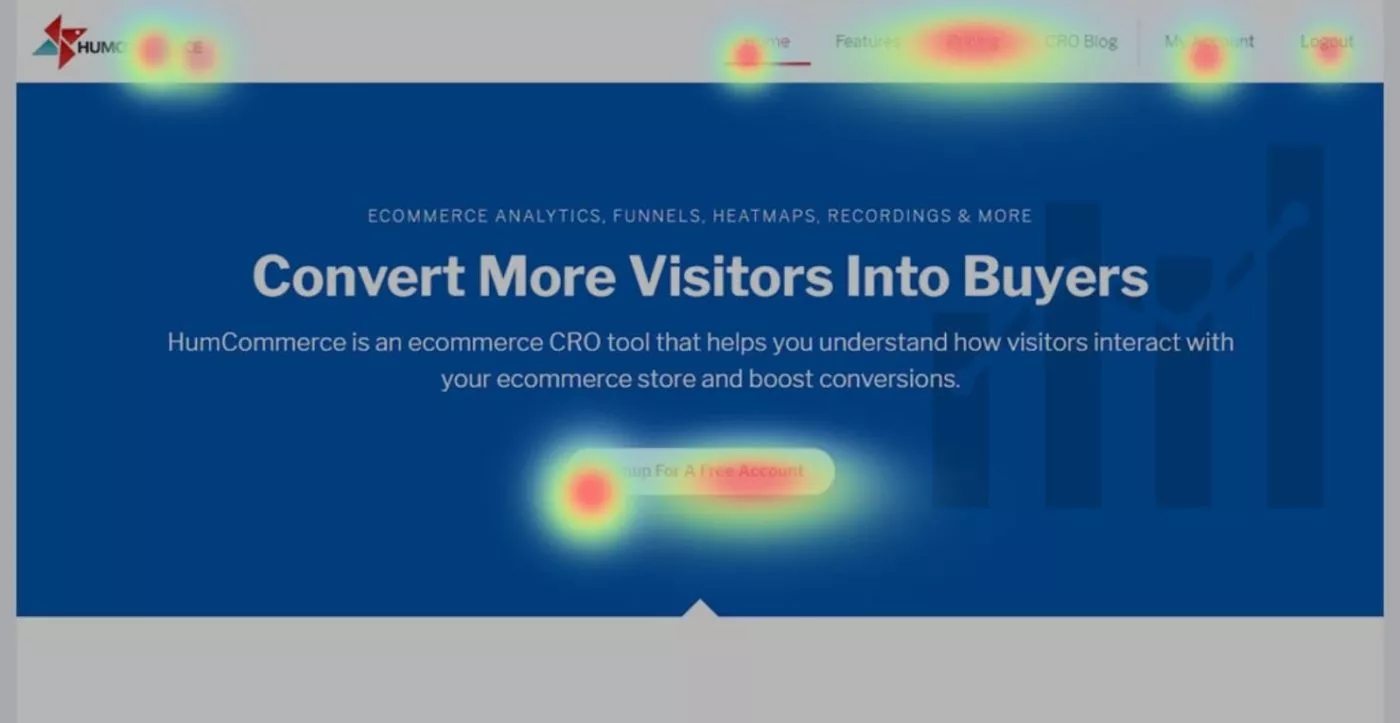 HumCommerce is a powerful WordPress plugin for visitors data analysis. It is an all in one tool kit for conversion rate optimization. It helps you to find out why people are not converting. What is stopping them from purchasing and based on that are taking corrective actions. With this plugin, you can create a survey or poll to know users' reaction in a better way. The plugin is easily customizable. It works well with all the modern WordPress themes.    
Feature
Conversion funnels
Unlimited heatmaps
Session recordings
Visitor analytics
Form analytics
Media analytics
Price – $99
Hotjar is a WordPress web analytics plugin designed to study traffic data minutely. This plugin l installs Hotjar software easily on your site. The software allows you to move beyond the numbers and get an insight into the behaviour of your website visitors. You can add a personal touch to your actions and empathise with the visitors by helping them if they get stuck somewhere. There are options to know about the actual reaction of the customers about your products and make the changes that are needed immediately. The plugin lets you track customer satisfaction, net promoter score and voice of the customer.
Features
Visual report
Session recording
Funnel analysis
Form analysis
Feedback polls
Surveys
Price – $29
Lucky Orange is a feature-rich heatmap tool for WordPress. It is an ideal plugin for conversion rate optimization and customer feedback. It gives you a suitable answer to the question, why people are not converting. With this easy to use WordPress plugin, you may track every single scroll, clicks and taps of your site visitors to understand their browsing behaviour deeply. Analysing the behaviour, you will be able to identify the best performing and underperforming pages. This way, you will get an idea about the likes and dislikes of your target group and understand what works well for them and what does not. It will help you to make a good conversion map.
Features
Heatmaps
Form Analytics
Visitors Recording
Funnel Analysis
Real time Analysis
Historical Analysis
Price – $10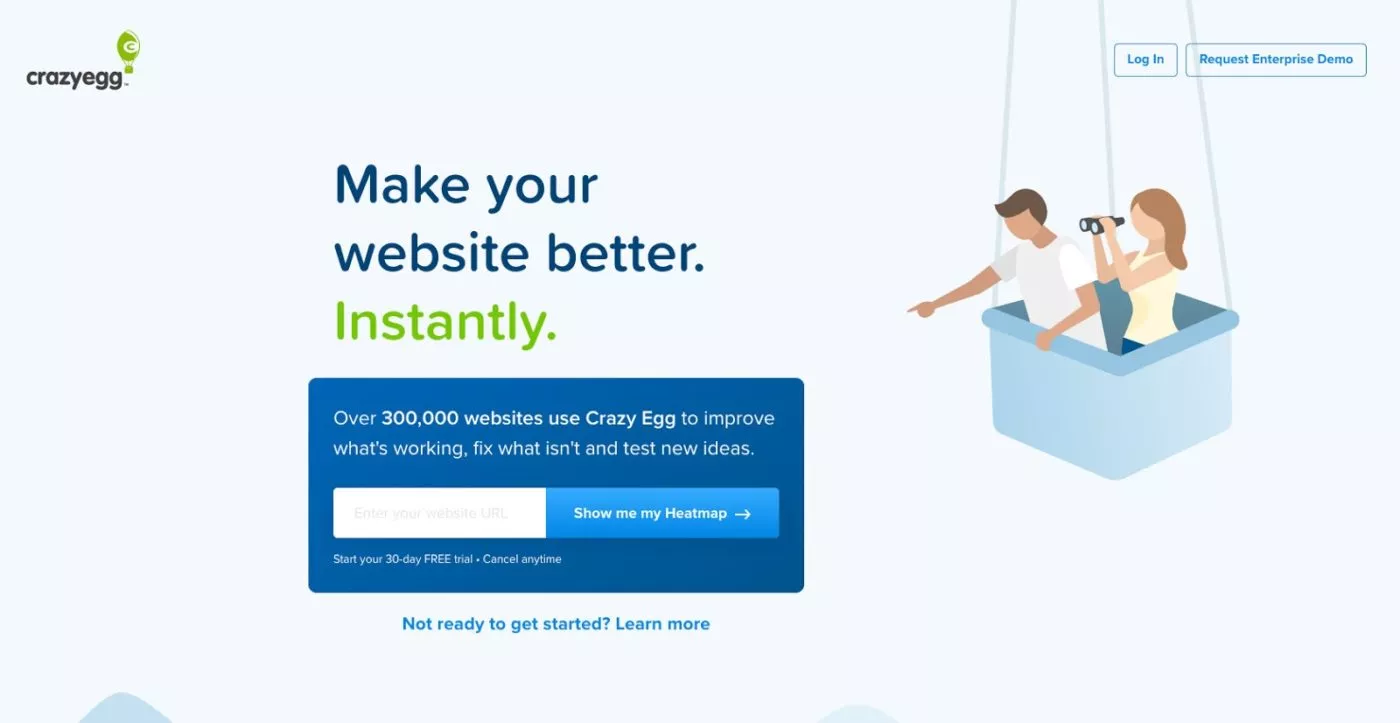 Crazy Egg is an advanced WordPress plugin that works like an Xray glass to find out what the visitors exactly do on your website. All you need to do is just to add Crazy Egg tracking script to your website and it will automatically keep tracking the users' behaviour through their movements on your site. You can monitor all the clicks, taps and scrolls of individual visitors. The built-in editing tools allow you to customize your website based on your needs. You may change the colour and the font style and after that directly publish them on your website.
Features
Visual report
Session recording
Easy A/B testing
Advanced editing tools
Scroll map support
Confetti view
Price – $24
Clicktale is an elegant and modern WordPress heatmap analysis plugin. It allows you to see page view details on a monthly basis for domains and subdomains. You can track the mouse movement of the viewers minutely. You can create and analyze conversion funnels, track emails and marketing campaigns. There are features to download session recordings on a local machine. Other than heatmap, the plugin has many more advanced features like session replay. This feature helps you to monitor all the details of users thoroughly. It is a useful way to increase your popularity by shaping the site as per the users' choice. The plugin helps you to create feedback campaigns to find out what your users want. Accordingly, you can improve your site for a better result.
Features
Heatmaps
Form analytics
Analytics linkage
Voice of customers
Cloud-ready
Real-time monitoring
Pricing – $99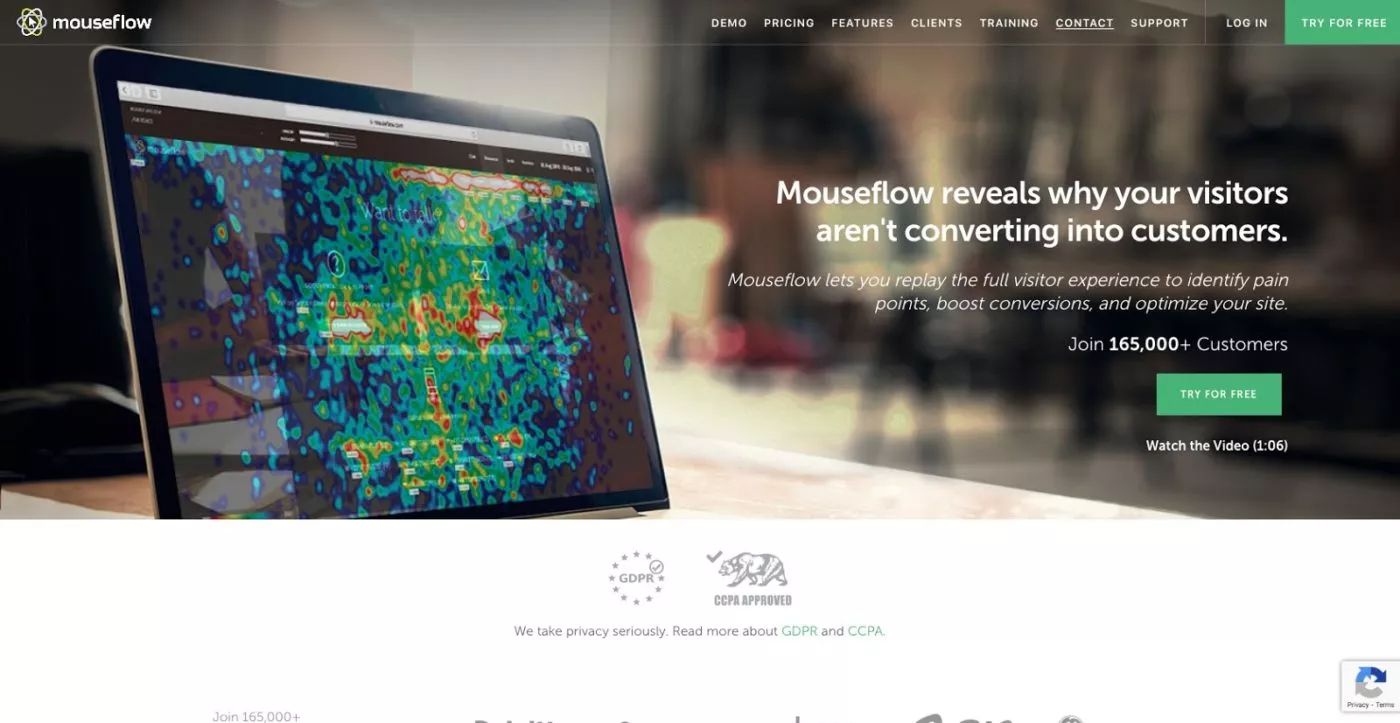 Mouse Flow is a user-friendly WordPress heatmap tool to know about your customers easily and get an actionable insight. The plugin lets you identify the issues that are preventing the visitors from converting. Analyzing users' engagement with your website content is one of the most effective ways to improve the performance of your site. There are features to find out whether there is any code related error and correct them right away. You can create a survey or poll to understand the customers' reaction thoroughly.
Features
Heatmap Suite
Session recording & replay
Funnel analysis
Form analysis
User feedback
Advanced filters
Price – $24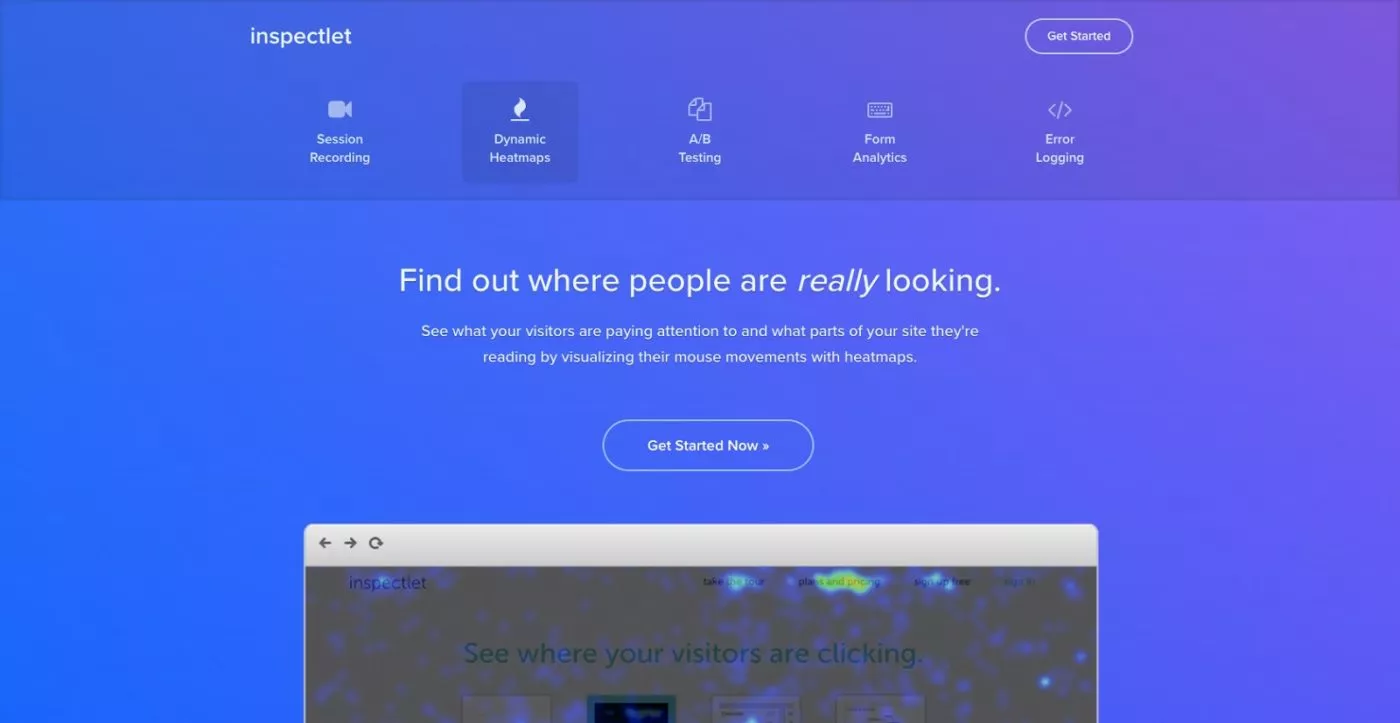 Inspectlet is an easy WordPress tool to add heatmaps to your site and study user reaction. It records videos of your users when they visit your site. This allows you to study the behaviour of the visitors in detail when you get time. You can identify the elements that are grabbing more users' attention. This helps you to redesign your site to catch the eyes of the viewers and improve its performance.
Features
Session recordings
Dynamic heatmaps
A/B testing
Form analytics
Error login
Price – $39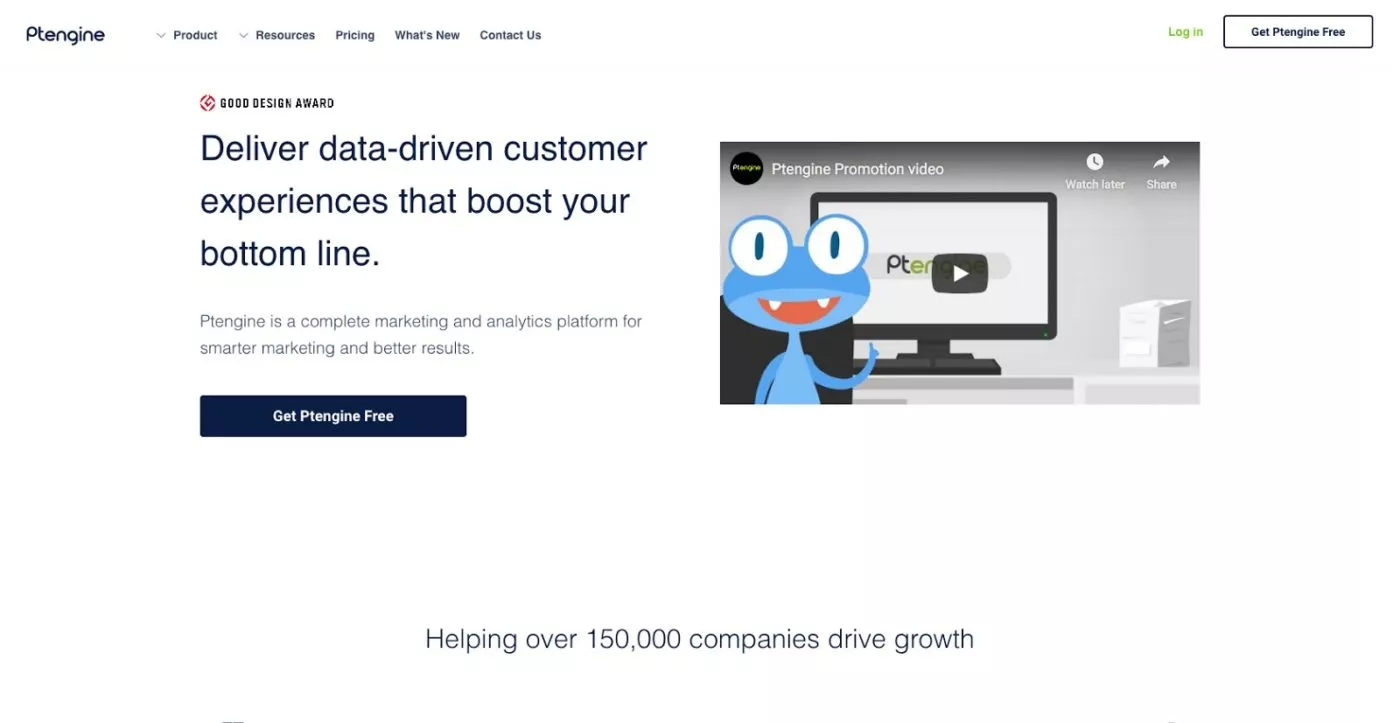 Ptengine is an advanced marketing and analytics platform for WordPress. It helps you to deliver a data-driven consumer experience that boosts the bottom line. You can get a deep understanding of your customers' needs and personalize contents accordingly. It helps you to increase your conversion rate. There are features to track conversion rate.
Features
Unlimited heatmaps
A/B testing
Data visualisation
Drag & drop interface
Real-time analytics
Predictive analytics
Price – $140 per month
Slimstat Analytics is an easy WordPress heatmap tool to analyze the browsing behaviour of your customers and track their mouse movements on your site. There are advanced features like a powerful search bar and detailed World Map with cities. You can collect users' data and analyze them based on demographics. There are hundreds of shortcodes. You can use addons to increase the functionality of the plugin. Apart from adding heatmaps to your site, it also lets you track many things on your sites like bounce rate, page events and server latency. It protects your privacy from your users.
Features
Unlimited heatmaps
Real time analysis
Detailed configuration panel
Dashboard widgets
Shortcode support
Price – $70
Heatmap.me is a simple yet modern WordPress tool for analytics. It comes with a small and ready to install javascript code. It loads asynchronously without affecting the loading speed of the website. You can monitor the ways users are engaging with your content. The most interesting feature of the plugin is it values the privacy of the users. It collects only the data that are required to improve the site. Does not use cookies, no keylogging. Even the IP address is not tracked. The plugin is inspired by augmented reality.
Feature
Responsive design
Unlimited heatmaps
Real time statistics
Content optimization
Ajax navigation
Price – $100
Conclusion
When you know which pages of your website are performing well and what elements are generating more clicks, finding a way to reach your conversion goal becomes much easier. With a WordPress heatmap plugin, you can easily analyze the performance of individual pages with the use of heatmaps. All the above-mentioned plugins are feature-rich and easy to use. You can pick up any of them and new goals for the future.
If you liked the article, please share it on Twitter and Facebook. Leave your feedback in the comments section. We would love to hear from you. If there is any confusion, please feel free to share with us. We will get back to you as soon as possible.