GDPR and CCPA are the terms you often come across if you are into the field of eCommerce. These are the two major legal frameworks of the world designed to protect the data privacy of common people. It's been a while since the laws came into force. The terms are now familiar to most of the people but GDPR vs CCPA differences are still nor clear to many. There are also a handful of people who are not very clear about how to make a WordPress site compliant with the privacy rules. This article is for them. It is a detailed GDPR vs CCPA comparison. At the end of the article, we will also tell you about how to make your WordPress site compliant with GDPR or CCPA.
What is GDPR?
General Data Protection Regulation or GDPR is a European legal framework that sets guidelines for the collection, processing, and storage of the personal information of the residents of EU countries. It was implemented in May 2018.
Here is a list of major rights that GDPR provides to EU residents –
Right to be informed
Right to access
Right to rectification
Right to erasure
Right to restrict processing
Right to data portability
Right to object
Rights related to automated decision making
What is CCPA?
CCPA or California Consumer Protection Act is Californian privacy law implemented with the objective of protecting the personal data of California citizens. It came into effect from 1st January 2020.
Here is a list of major rights under CCPA –
Right to access
Right to knowledge
Right to consent
Right to equality
Right to be forgotten
Difference between GDPR and CCPA
GDPR and CCPA both are privacy laws but there are certain areas where they differ. Here are the major differences between GDPR and CCPA –
GDPR applies to all the business organizations that possess data of EU citizens whereas CCPA applies only to the for-profit organizations that earn annual revenue above $25 million USD.
GDPR mandates penalties for noncompliance or data breach which can reach up to 4% of a company's annual turnover whereas CCPA fines are applied per violation up to a maximum of $7500 USD.
GDPR is specifically focussed on all data related to EU Citizens. CCPA considers both the consumer and household as identifiable entities. In some cases, it only considers information provided by the customers.
Who needs to comply?
Any for-profit organizations that deal with the personal information of citizens of California need to comply with CCPA if they –
Have gross annual income in excess of $25 million
Possess the personal data of 50,000 or more consumers, households, or devices
Earn more than half of their annual revenue from selling the personal information of California citizens
The rules of GDPR are slightly different. Here are the major criteria for the companies that need to comply with GDPR –
A business presence in any EU country
No business presence in the EU countries, but the company processes personal information of European residents
Have at least 250 employees
Fewer than 250 employees but the data-processing of the company affects the rights and freedoms of the EU residents, is not occasional and includes certain types of sensitive personal data.
How to comply with GDPR and CCPA with the WordPress website?
The best way to make your site GDPR or CCPA compliant is to use a GDPR WordPress plugin. The major requirements for compliance are to publish a privacy policy, use cookie notices in case you use cookies, and take consent of users before collecting their data. If you design all the legal documents that you need to publish on your site manually, it is a tedious task. The process is time-consuming also. A plugin relieves you from all these hazards. Once you install and customize the plugin as per your needs, it will do everything automatically.
5 most popular WordPress plugins to make your site compliant with GDPR and CCPA
WP Legal Pages Pro is a powerful WordPress plugin that helps you to create attorney level legal pages for your website. It comes with 25+ ready-made pre-designed WordPress legal templates made to meet the different legal needs of the users. You just have to enter your details and hit the publish button. No need to consult any lawyers. All the templates are created after a thorough consultation with expert lawyers. The plugin is well documented and beginner-friendly. There is also 30 days money-back guarantee.
Features
Privacy policy
Cookie consent banner
FTC disclaimer widgets
Price – $39
WP Cookie Consent is a feature-rich WordPress tool to make your site compliant with CCPA and GDPR. it helps you to create a cookie notice banner with a few clicks. You can edit the cookie details manually. The plugin allows you to obtain categorized consent from visitors to allow a website or third-party cookies. There is a geo-location targeting option. You can display or hide cookie notices based on the location of the visitors. Once you install the plugin, you get lifetime free auto-updates.
Features
Customizable cookie consent notice
One-click cookie scanner
Autoblock third-party scripts
CCPA "Do not sell" opt-out notice
Auto cookie categorization
Price – $17
MonsterInsights is a user-friendly Google Analytics plugin for WordPress. It makes your site GDPR or CCPA compliant by making the installed analytics comply with the privacy regulations of both the policies. It helps you set up a universal tracking system across all devices with just a few clicks, without any code. The most interesting feature of the plugin is it has an advanced online consumer behavior tracking system. It helps you to design personalized campaigns for each group. This feature makes it a CRO tool as well. The plugin can be easily integrated with any modern WordPress addon.
Features
EU GDPR or CCPA compliance
eCommerce tracking
Logged in user tracking
Telephone & email link tracking
SEO score tracking
Price – $99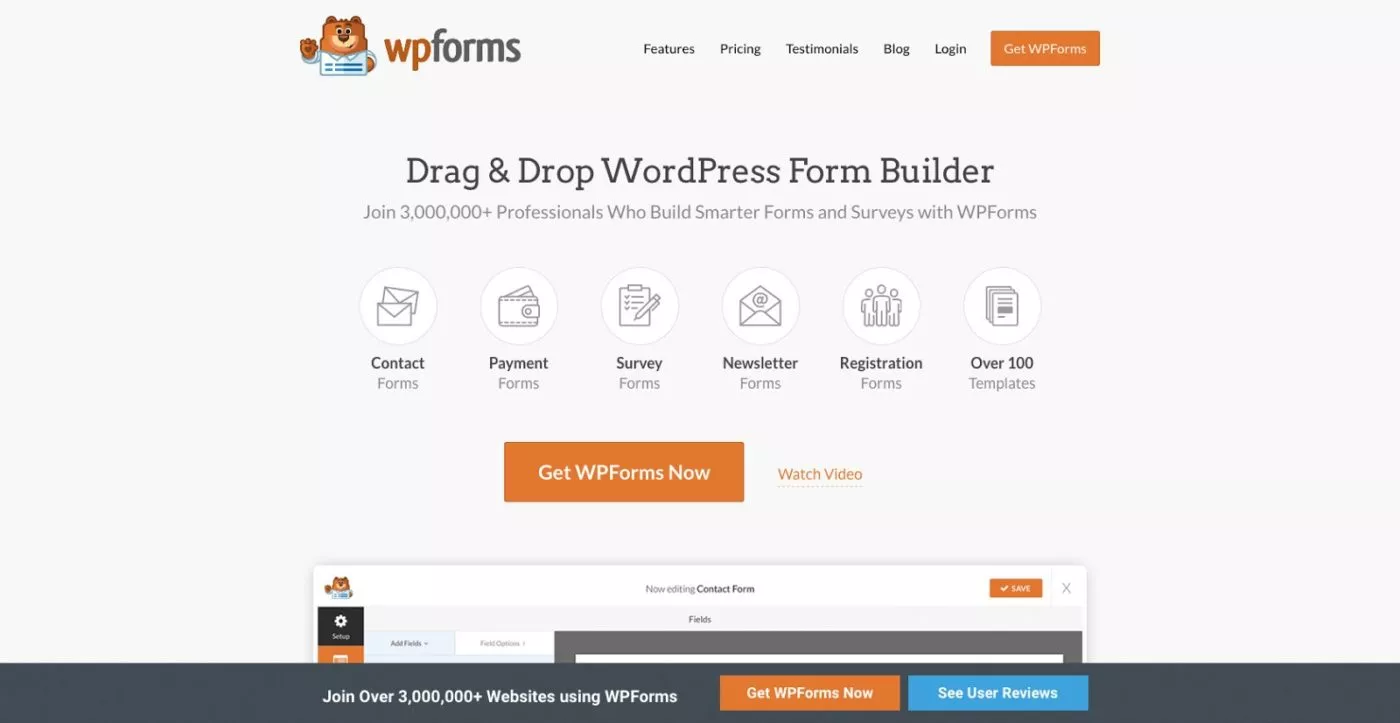 WP Forms is one of the most popular drag and drop form builder for WordPress. It lets you create any type of form with readymade form templates in minutes. CCPA and GDPR both require you to take the consent of the users before collecting their data. WP Forms allows you to create forms with consent checkboxes and make your tasks easy. The plugin is responsive and mobile-friendly. It gives you good spam protection. It has PayPal and MailChimp integration. It is a beginner-friendly plugin.
Features
Pre-built form templates
Smart conditional logic
Instant notifications
Multi-Page forms
User registration
Price – $39
Delete me is one of its kind WordPress plugins that empowers your users with the right to be forgotten. It enables them to delete their data that is in your possession at any moment. They get the option to choose whether to stay with you and for how long as the plugin gives them the right to delete their user account if they are not happy with your service. The advantage that the plugin gives you is, your image in the eyes of the users improves. When they know they can move away if they wish to, they develop this feeling also that the site owner definitely is transparent and dedicated.
Features
Allow users to delete their account anytime
Take users' permission before erasing their data
Limit account deletion option to specific users
Add account deletion option to user profiles or anywhere on your site
Use shortcodes to add account deletion option
Price – It is a free plugin
Conclusion
We have tried here to give you an overview of CCPA and GDPR and how to comply with them. All the CCPA and GDPR WordPress plugins that we have listed here are chosen on the basis of their performance and user-friendliness. You can try any of them and make your site compliant with GDPR, CCPA, or any other privacy policy on your own.
If you liked the article, please share it on Facebook and Twitter. Leave your reactions in the comment section. Your feedback is of great value to us. If you want any further information, please feel free to get in touch with us. We will get back to you soon.